Space for customer experience
Interview with Stefano Zulian, interior designer for NaturalLook
Capturing and keeping the attention of consumers is an increasingly complicated challenge: customer satisfaction and brand loyalty are directly related to the quality of the shopping experience at the point of sale. The shopping experience must continue to evolve in order to keep up with the needs of the shopper: to ensure this, the interaction between customer and product has to be designed right down to the tiniest detail. 
But how does design affect the customer experience? We talked about this with Stefano Zulian, an interior designer from the retail world, who is today the person designing and implementing the visuals for the brands distributed by NaturalLook.
The role of design in selling: designing the values of a brand
Stefano Zulian has clear ideas: when designing a sales space, the aim is always to succeed in transferring a brand's DNA into the design of its environment. "When I design a space, I give particular importance to its functionality, because this is decisive in the sales process", he explains. "The market has changed in recent years: the two elements – the online shop and the physical shop – are now inseparable and complement each other. This means that when designing these spaces, whether online and offline, a dialogue is necessary so as to maintain a coherent aesthetic: from an omnichannel perspective, it is important that the design takes place in total synergy."
The pandemic has merely accelerated an increasingly widespread trend, with retail outlets shrinking in size. To position itself today, a brand will choose solutions that guarantee more visibility: examples are pop-up stores, temporary stores and shop-in-shops, three different types of physical outlet. Pop-up stores tend more to be used for promotional events, while temporary stores are time-limited: a shop-in-shop, on the other hand, will be located within a very large retail space, all the time maintaining the visual identity of a brand. Whatever the sales strategy planned, interpreting a brand's commercial and distribution needs will require careful attention and an in-depth knowledge of sales dynamics. Doing this for companies like NaturalLook, which distribute several brands, is therefore even more of a challenge.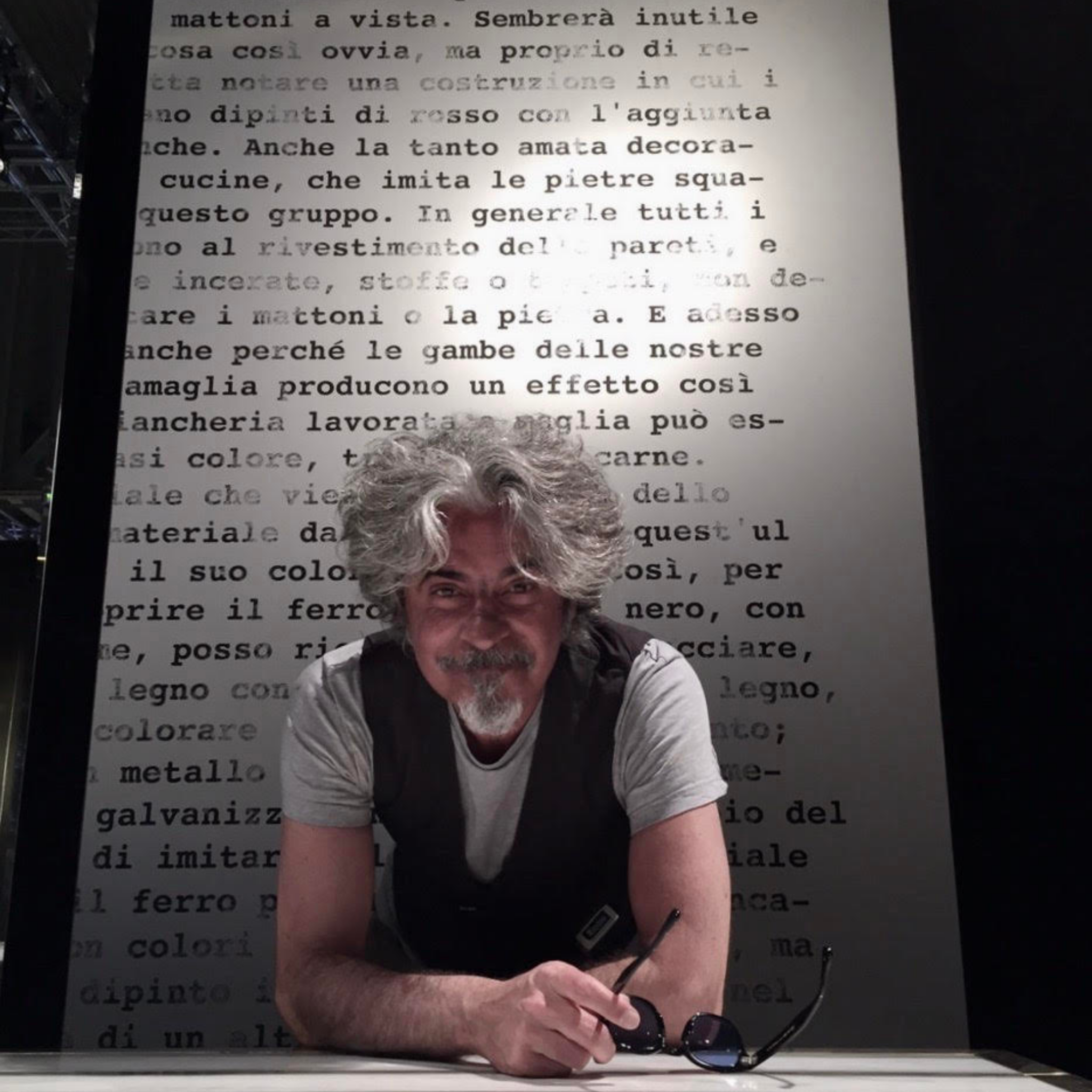 NaturalLook: a coherent exhibition space to connect different brands
"The brands that NaturalLook distributes nationwide are clearly different", Zulian explains. "They have one characteristic in common, however: they are all aimed at foot health. My challenge is to be able to organise them in containers that can function both as shop-in-shops and also as single-brand shops. The design must be easy to customise so that, within the same space, the display walls can narrate Birkenstock in one way and Benvado – positioned next door – in another, all while maintaining a certain coherence and a uniform aesthetic and stylistic degree. Graphic design makes this possible." 
In times like these, with slowdowns caused by materials shortages and rising costs, it is often necessary to revise and redesign new solutions on the go. Creating effective display spaces however means establishing a dialogue between a brand's values and its more commercial aspects. 
Stefano Zulian's many years of experience can be condensed into three key points: three aspects that customers must perceive during their shopping experience:
recognition of a product on display
increased value of the featured product
diffusion of a brand's DNA
But where does his inspiration come from? "I visit several trade fairs each year, in Italy and abroad, which helps me to stay up-to-date, even though I find the most interesting shows are those that can be found inside our cities: in shop windows, in the streets of major capitals, or in the suburbs where exciting small businesses spring up." 
When asked which is his favourite project, Zulian replies immediately: "The people that I have worked with over time are now friends. There is a relationship of trust, a constant dialogue", he says with a smile. "NaturalLook is a company made up of people with a heart, which is what matters most to me. Some projects have seen rapid success, of course, while others have needed more time to take shape. But each one was special because it was assembled as a team, working happily together."
Could this be the secret to designing winning solutions? 
Certainly, a close-knit team helps in visualising future ideas with confidence: and, with these skills, they are sure to find… the right space!